7

Comments
Published by brownpower on 4.13.2006 at 10:47 AM.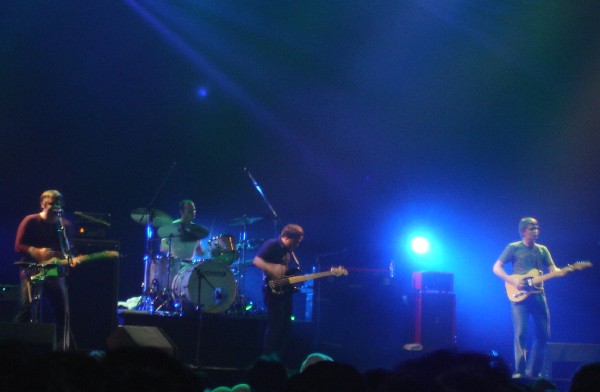 So... needless to say that the concert last night was amazing. It was great to see an amazing show featuring not only the disgustingly talented Ben Gibbard and his crew, but also Franz Ferdidnand. Although Franz definitely played a more high intensity set, DCFC was truly amazing. Rarely hitting a wrong note and loving every second of the show... Gibbard and Co. made me a fan all over again.
The second to final song was an incredible version of "We Looked Like Giants" and it kicked so much ass. Heres the song just so you know... it's almost 9 min long, but it's soooo good. Especially when they brough a second drumset on stage so Gibbard and Nathan Good could light it up with a huge double drum set duet... it was insane.
Death Cab For Cutie - "We Looked Like Giants" (live)